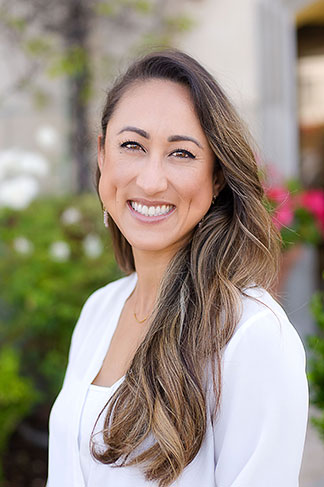 Growing up in San Diego, Dr. Wong knew she wanted to be an orthodontist from an early age. She enjoys getting to know each patient on a personal level and seeing the changes that happen as a new smile appears.
For Dr. Wong, orthodontics is the perfect blend of science, medicine, and art. It is a way to build a healthier community — one person and one smile at a time.
Working closely with each patient, she identifies the clinical and personal needs and then designs a unique treatment plan. By focusing on correcting the person's bite, she's able to boost oral health while transforming the patient's appearance.
Dr. Wong's goal is to have each patient finish with a beautiful, confident, and healthy smile — and for that smile to last a lifetime!
Education
Bachelor of Science in biology – Cal Poly San Luis Obispo
Doctorate of Dental Surgery – University of the Pacific
Orthodontic specialty certificate and Master of Science in craniofacial biology – University of Southern California
The orthodontic specialty is a constantly evolving field. Dr. Wong stays up to date on the newest proven techniques and technology that make the patient experience more convenient, efficient, and affordable. Through regular continuing education, she learns from the leading practitioners and researchers, always honing her skills and knowledge.
Professional Memberships
American Board of Orthodontics
American Association of Orthodontists
American Dental Association
California Dental Association
San Diego County Dental Society
Beyond the Practice
In her free time, Dr. Wong loves being with family and friends. She is a proud aunt to two nieces whose hobbies include dancing, swimming, soccer, and cats.
She shares her life with two fur babies, her French Bulldogs Carabelli and Mochi. Carabelli enjoys snoozing, napping, sunbathing, and snoring. Mochi, who's still a rambunctious puppy, loves to eat, snack, play, and annoy his big sister!
Health and fitness are a big part of Dr. Wong's life. She loves to stay active with hiking, running, and lifting weights. Currently, she is addicted to Orange Theory!
As a self-proclaimed foodie, Dr. Wong loves to cook new recipes and try new restaurants around the world. She also loves to travel and explore different cultures, and of course, different cuisines!