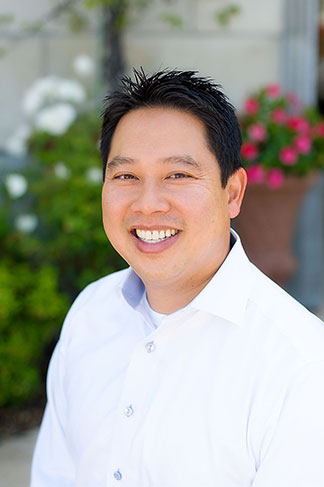 Originally from Greenville, Texas, Dr. Upatham enjoys living in and serving the San Diego area.
As an orthodontist, Dr. Upatham is happy to help people develop brighter and healthier smiles that increase their confidence and self-esteem. He was always interested in health and science, and chose orthodontics because it allows him to make a positive impact on each patient's life.
From their first meeting at the complimentary consultation, to the final visit, Dr. Upatham is readily available to his patients and parents. He develops each patient's treatment plan based on their clinical, aesthetic, and personal concerns, and delivers smiles that are stable, functional, and becoming.
Education
Bachelor of Arts in molecular and cell biology with honors – University of California, Berkeley
Doctorate of Dental Surgery – Baylor College of Dentistry
Orthodontic specialty certificate and Master of Science in craniofacial biology – University of Southern California
Like all areas of health care, the orthodontic specialty is constantly changing. Ongoing research leads to new technologies, methodologies, and materials, which improve the patient experience and provide ever stronger outcomes.
Dr. Upatham completes many hours of continuing education throughout the year to stay current on the latest information and treatment options. He is an active member of the Spear Study Club, in addition to being a clinical instructor in the University of Southern California Orthodontic Department.
Professional Memberships
American Board of Orthodontics
American Association of Orthodontists
American Dental Association
California Dental Association
San Diego County Dental Society
Spear Study Club
Beyond the Practice
A family man, Dr. Upatham and his loved ones live in La Jolla. He and his wife An met at UC Berkeley. She is from Los Angeles and is a part-time pharmacist. The couple have three children — Evan, Emily, and Eli — who attend local La Jolla schools, and love soccer, swimming, going to the beach, video games, and travel.
When he's not in the office, Dr. Upatham can be found on the soccer fields, rooting his children on; playing golf with his boys; watching his daughter do amazing things with robotics; playing tennis; relaxing at the beach; or traveling to explore new places. Since he grew up in Texas, Dr. Upatham is passionate about the Dallas Cowboys, though they give him heartache — year after year.
Golf is one of Dr. Upatham's passions, beyond family and orthodontics. It requires so much technique, precision, and patience: challenging and frustrating, yet also immensely rewarding.